many of my Scripture designs are available on various products on a site called

REDBUBBLE

…
And I'm adding more as I'm able

click to see more designs and styles

click to see more designs & sizes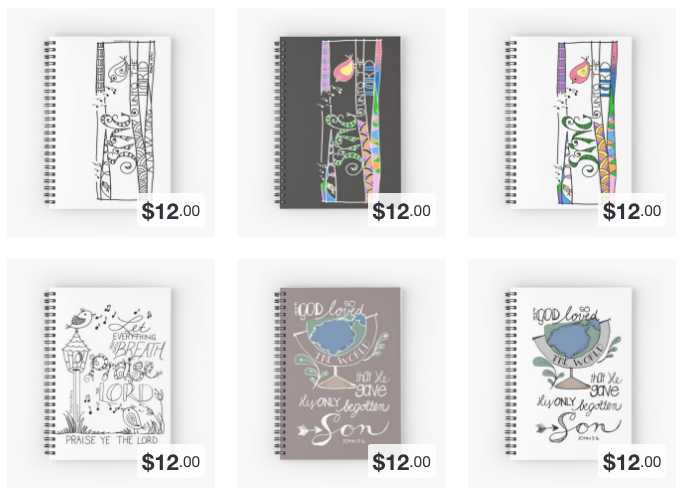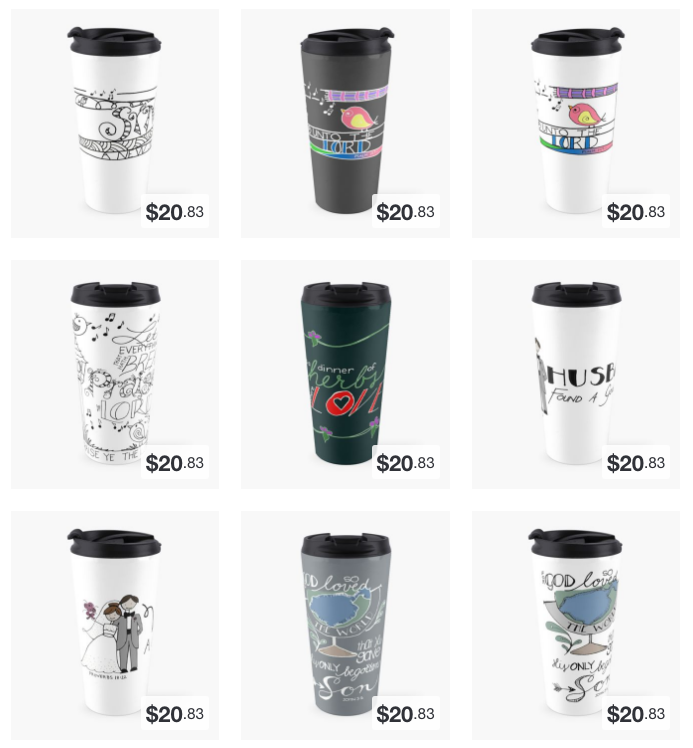 click to see more designs and other mug styles
every design is available on:
tshirts & hoodies [various styles]
mugs [various styles]
totes [3 sizes]
zipper pouches [2 sizes]
spiral notebook
phone skins [various styles]
die-cut vinyl stickers [various sizes]
throw pillow covers [2 sizes]
laptop skins & sleeves…
and some have more products!
How it works…. I draw and then digitize and upload designs to my account on Redbubble.
When you purchase a product, Redbubble creates each individual item and ships it to you! I receive a modest percentage as a "royalty" fee.