You can read about this exercise at  The Happy Wives Club.
Our printer is having issues, so I did not print this… nor did I have time to write it out. But I did send it to him so he could read it.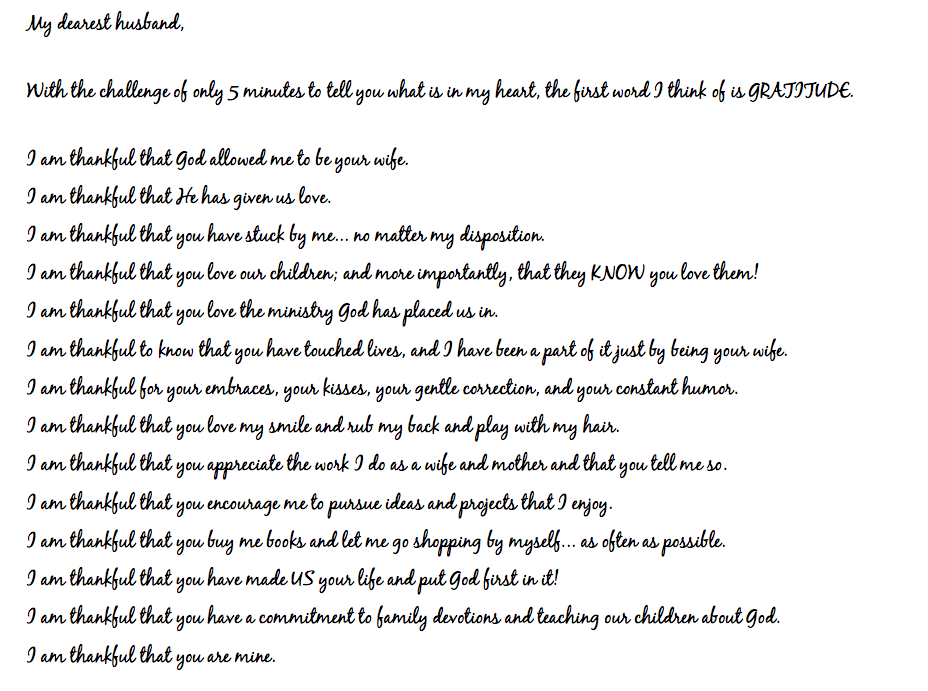 There is always more that I think after I've written my love a note like this… but since it wasn't actually the last 5 minutes we would ever be together, I have said "I love you" several times since then. And I try make an effort to let him know something I appreciate about him every day!
This is a great exercise… I may do it again!!
Do you ever write a little note to your spouse just to let them know you appreciate them? It can work wonders… in both hearts. 🙂